As longtime members of the East Tennessee community, the Knoxville Ice Bears understand the importance of contributing to the well being of both Knox and surrounding counties through fundraising, charitable donations and volunteer work. The franchise founded the Knoxville Ice Bears Charitable Foundation in 2021, but our staff, coaches and players have long been involved in serving the community by lending a helping hand and growing the sport of hockey in the south. For more information about our community efforts or to let us know of an event you'd like us to attend, email Taylor Stefishen at taylor@knoxvilleicebears.com.
School Visits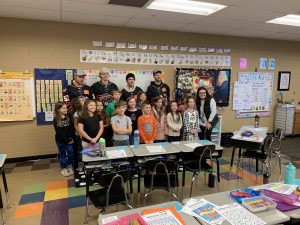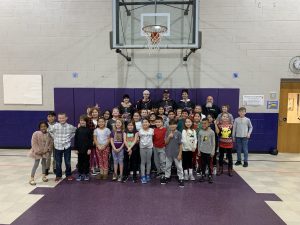 The Knoxville Ice Bears believe in developing an ability and passion for hockey at a young age in order to grow the next generation of both hockey players and fans in East Tennessee. Whether in the classroom or in the gym, our organization enjoys surprising students at school with a class period of floor hockey.
The Ice Bears often conduct visits to schools in Knox, Blount and Sevier County. Our players are taught to appreciate the significance of teaching young people the joy of hockey while practice proper skills and safety measures.
Community Outreach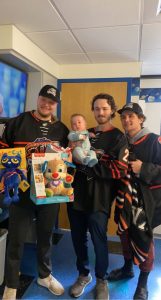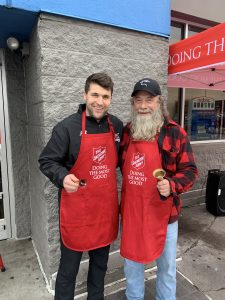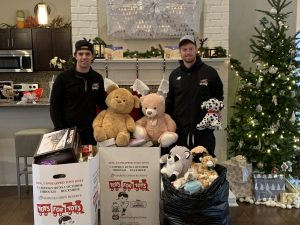 Our organization is proud to be a part of the Knoxville community. We believe a strong presence to serve our friends and neighbors can sometimes go further than a donation or fundraiser. Our staff and players give their time to do their part to be present in East Tennessee.
We've found a strong portion of our fan base has continued to support the team as a result of getting to know our players more from interacting with them at events away from the rink. We understand Knoxville is a very neighborly town and its residents appreciate a team that supports its community. Our organization makes a strong effort to play a part in helping the Knoxville area and playing a positive role in East Tennessee.
                                                    Donations & Fan Involvement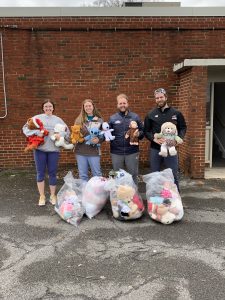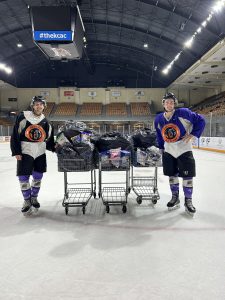 For years, the Ice Bears have held an annual Teddy Bear toss for fans to toss stuffed animals onto the ice when the team scores its first goal. These teddy bears are donated to various local charities and first responders during the holiday season. Ice Bears fans have shown strong support for this annual event, tossing more than two thousand bears onto the ice at a home game on Thanksgiving weekend in November.
In recent years, the Ice Bears have added more events allowing fan contributions to help the community. The team has partnered with Knoxville Area Rescue Ministries to hold a Cupid's Undie Toss during the week of Valentine's Day. More than 600 pairs of new and sealed undergarments were tossed onto the ice this year to be donated to KARM. In addition, the team has held multiple canned food drives, partnering with KARM, XHunger and the Infinite Warrior Foundation to provide hundreds of meals for the communities they serve.
The Ice Bears are proud to have an established and passionate fan base that mirrors the team's vision for supporting the Knoxville community.
Making our Community Better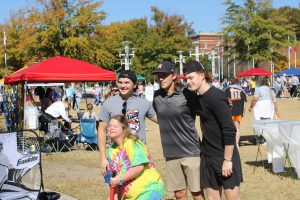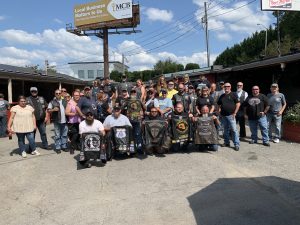 Our efforts to serve the Knoxville area don't stop with a single event or promotion. We're always looking to do our part to maintain a high standard of excellence — both on the ice and off. Whether it's our players taking time to provide a fun afternoon for kids, our staff organizing a visit to local military veterans or our Vice President planning a fundraiser to help a local hockey team with travel accommodations for an upcoming tournament, our team wants to serve the community that has made us a pillar in the area for more than two decades.