For immediate release
For more information, contact: Joel Silverberg, Director of Broadcasting (865) 525-7825, joel@knoxvilleicebears.com.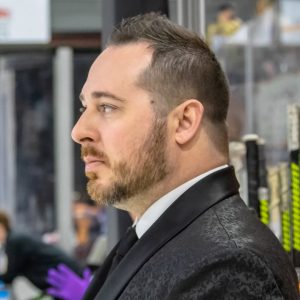 Brent Clarke has resigned as head coach of the Knoxville Ice Bears, effective immediately. Clarke met with Ice Bears co-owner, President and General Manager Mike Murray Sunday afternoon following the team's 5-2 loss at Fayetteville Saturday night and the two sides mutually agreed to part ways.
The Ice Bears are 0-6-0, have been outscored 30-7 and are 0-of-17 on the power play in what has been the worst start to a season in the organization's 22-year history. Clarke was in his second season with the Ice Bears and finishes his tenure in Knoxville with a record of 32-28-3.
"We are grateful for Brent and the time he's invested into our organization," Murray said. "Brent and I spoke and we've accepted his resignation. We wish he and his family the very best moving forward as we continue to put our efforts into bringing the best fans in the SPHL the success they've come to know and expect for more than two decades."
Murray indicated the team plans to announce an interim head coach later this week. The team heads to Huntsville on Thursday before traveling to Pensacola for games on Friday and Saturday against the Ice Flyers.
"We understand the hockey hasn't been good enough thus far," said Murray. "Our goal is and always will be to win championships. We still have 50 games left this season and our intention is to bring in the right coach who will take us closer to that goal."
Knoxville's next home game is Friday, November 17 against Evansville for Military Appreciation Night and the team's annual Teddy Bear Toss. Tickets are available on the team's website and through Ticketmaster.
ABOUT The Knoxville Ice Bears: The Knoxville Ice Bears organization began in 2002 and was an inaugural charter member of the Southern Professional Hockey League (SPHL) in 2004. As four-time SPHL Champions and five-time regular season champions, the Ice Bears are an experienced and established organization, offering the city and its visitors a balanced product of highlight-reel hockey, unique and exciting intermission activity and endless fan interaction, presenting the most affordable, family-friendly way to enjoy sports and entertainment. Season, Partial Season and Flex Tickets are now on sale. For more information, visit www.knoxvilleicebears.com or call (865) 525-7825.
-xxx-