For immediate release
For more information, contact: Joel Silverberg, Director of Broadcasting (865) 525-7825, joel@knoxvilleicebears.com.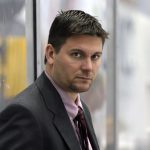 Jim Bermingham, the former Ice Bears coach who won a championship with the team in 2006, passed away Wednesday night. He was 51.
Bermingham concluded his 11-year playing career with the Ice Bears during the team's lone season in the ACHL in 2002-03. He put up 66 points in 56 games in the organization's inaugural season. He was named the second coach in franchise history the following year and served as Knoxville's bench boss for four years.
Under Bermingham, the Ice Bears went 129-85-10. Knoxville won the regular season title in 2005 and swept the regular season and President's Cup championships in 2006.
"I can safely speak for our entire organization—from our owners to our fans—when I say we're incredibly saddened to hear of Jim's passing," said Ice Bears Owner, President and GM Mike Murray. "Our hearts and condolences go out to Jim's family and friends. He was a great friend and coach who will be missed dearly."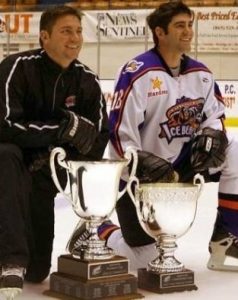 A draft pick by the Detroit Red Wings in 1991, Bermingham spent most of his playing career in the ECHL, where he appeared in 500 games and finished as one of the top ten scorers in league history at the time with 588 career points. He was inducted into the ECHL Hall of Fame in 2019. He also played 69 games in the AHL.
One of Jim's career highlights during Knoxville's President's Cup run in 2006 was having his younger brother Jason on the roster. The younger Bermingham scored 76 points that year and added 15 more in eight playoff games to help Knoxville to its maiden championship and garner Playoff MVP honors.
ABOUT The Knoxville Ice Bears: The Knoxville Ice Bears organization began in 2002 and was an inaugural charter member of the Southern Professional Hockey League (SPHL) in 2004. As four-time SPHL Champions and five-time regular season champions, the Ice Bears are an experienced and established organization, offering the city and its visitors a balanced product of highlight-reel hockey, unique and exciting intermission activity and endless fan interaction, presenting the most affordable, family-friendly way to enjoy sports and entertainment. Season, Partial Season and Flex Tickets are now on sale. For more information, visit www.knoxvilleicebears.com or call (865) 525-7825.
-xxx-